Facebook Groups Related to Tehran American School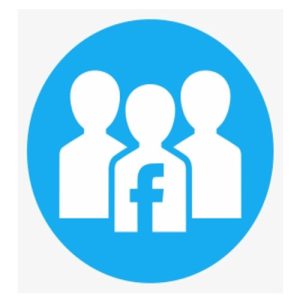 If you haven't discovered groups on Facebook yet, now's the time.  Facebook Groups are like what we used to call Message Boards and Forums.  Also, please "Like" our official TASA Page on Facebook.  We post valuable information and upcoming events on our page.
Credit for this wonderful list goes to our fellow member, Barbara Gilliland Harrison.
Please note:  A  private Facebook group asks you to send a request to join that group and sometimes answer a few questions.
Tehran American School, Public, 2,150
This group is for anyone who attended or interacted with TAS, the Tehran American School in Tehran, Iran, between 1954 when it opened, up through 1979 when it was closed. While those people naturally have an interest in today's Iran, the focus of this group is discussing and reminiscing the days of our youth.
Tehran American School, 618, Private
For those of us who attended this school during the Shah's reign.
Tehran American School Alumni Assoc., Private, 167 *
A group designed and focused on the discussion of TAS-only reunions. (Posts on this page seem to have deviated from this focus).
Tehran American School, Class of 1975, Private, 75
Found over 60 of us so far (out of approximately 160). I was hoping to use this group to help maintain ties among our Class, as well as to encourage greater attendance from our peeps at the future TAS Reunions.
Tehran American School Stories, Private, 365
The members of this group have one thing in common; we all lived in Iran or are married to someone who lived in Iran; Most of us attended the Tehran American School…the stories are not just limited to our time in Iran, but of all our overseas living experience. Contributors will not be critiqued on writing style, grammar, etc…This will be a forgiving page where we can share our stories and memories with each other. All contributions are welcome.
The American School, Tehran Iran, Public, 792
All students, teachers, and families that lived in Iran
You know you went to Tehran American School when…, Private, 782
…thoughts or remembrances about Tehran American School in the 1950's, 60s or 70s or your general interest stories about Iran or being an expat…if you have a connection to Tehran American School, Community School, Iranzamin, are a parent or faculty, you are most welcome here.
A Convocation of Eagles (TASers Hit the Road!), Private, 383
We've all traveled halfway around the world at least once. Lots of us continue to travel. This is a place to share info about that, & maybe meet up with some TASers along the way.
TAS Book Club, Private, 134
Since we have some authors in the TAS family, this group is for sharing their
work as well as any other book recommendations. Suggested books, comments, and discussion don't have to be about Iran or the Middle East. Feel free to post about any book that might be of interest to us TASers.
TAS Cooking Group, Private, 69
Dedicated to all things food related — share recipes, give advice, tips on where to find items, etc.
TAS Discussion Group, Private, 268
For discussion of other topics related to Iran: interesting articles about Iran,
stories of your time there and/or experiences that weren't related specifically
related to your school experience, and yes, political discussion.
TAS Eagles Down, Private, 432
In memorandum for all TAS Eagles are flying with us in spirit.
Please share any remembrances, dedicate a song, etc.
TAS Film Club, Public, 62
For those of us who enjoy Iranian and Middle Eastern films, or just movies in
general.
Tehran Grand Bazaar Treasures, Private, 675
The Grand Bazaar is open for browsing, selling your wares or finding yourself a treasure. The bargaining is between the two parties – seller and buyer. Let's keep it fun and clean and just our Persian items.
TAS Happy Hour, Private, 473
Tehran American School group primarily from the rocking seventies, but all TAS alumni, parents, and former faculty are welcome! If you prefer to chat on the party line, there is the Spinoff group 'TAS Happy Hour Group Chat'.
TAS Happy Hour Group Chat, Private, 36
TAS Happy Hour Party Line Group Chat
The Tehramericans Wiki Writer's Workshop Group (Formerly TAS Writers Workshop), Public, 76
TASWW is, currently, a work in progress. It is an open source, creative writing
environment. It is dedicated to articulating our collective experience as TASers. This page is only intended for creative writing efforts. All "submissions" are fictional.
Shahboy Slim and The Jumpin' Jube Dogs, (band) closed, 102
This group is for Jumpin' Jube Dog members and their fans.
Community School of Tehran, Iran, Private, 858
For everyone who went to Community School at any age from elementary
through high school.
International Community School (367)
Someone once called the Community School "a laboratory of democracy at
work." Besides the Americans, there were many students from prominent Iranian families and children from Europe, Asia, and the Middle East, whose families were living temporarily in Tehran.
Iran Tehran Ward, Private, 61
This group is for those who were in Iran during the late 1970's. We had such a great ward back then and many great friends. I thought it would be fun to see how many people we could get and share old times, memories and photos.
ARMISH/MAAG Alumni, Public, 38
For those who served in ARMISH/MAAG in Tehran
*This page may have been deleted or made private